Trusted – Experienced – Reliable – Timely
Knowledgeable and experienced technicians are ready to provide quality service and repair on your equipment. The service department primarily services and repairs brands we have sold to our customers. We put value in standing behind the products we sell. As time allows, we occasionally service other brands.
The grain handling business has experienced technicians ready to service your grain systems and equipment on site.
Service Technician Team, Farm Equipment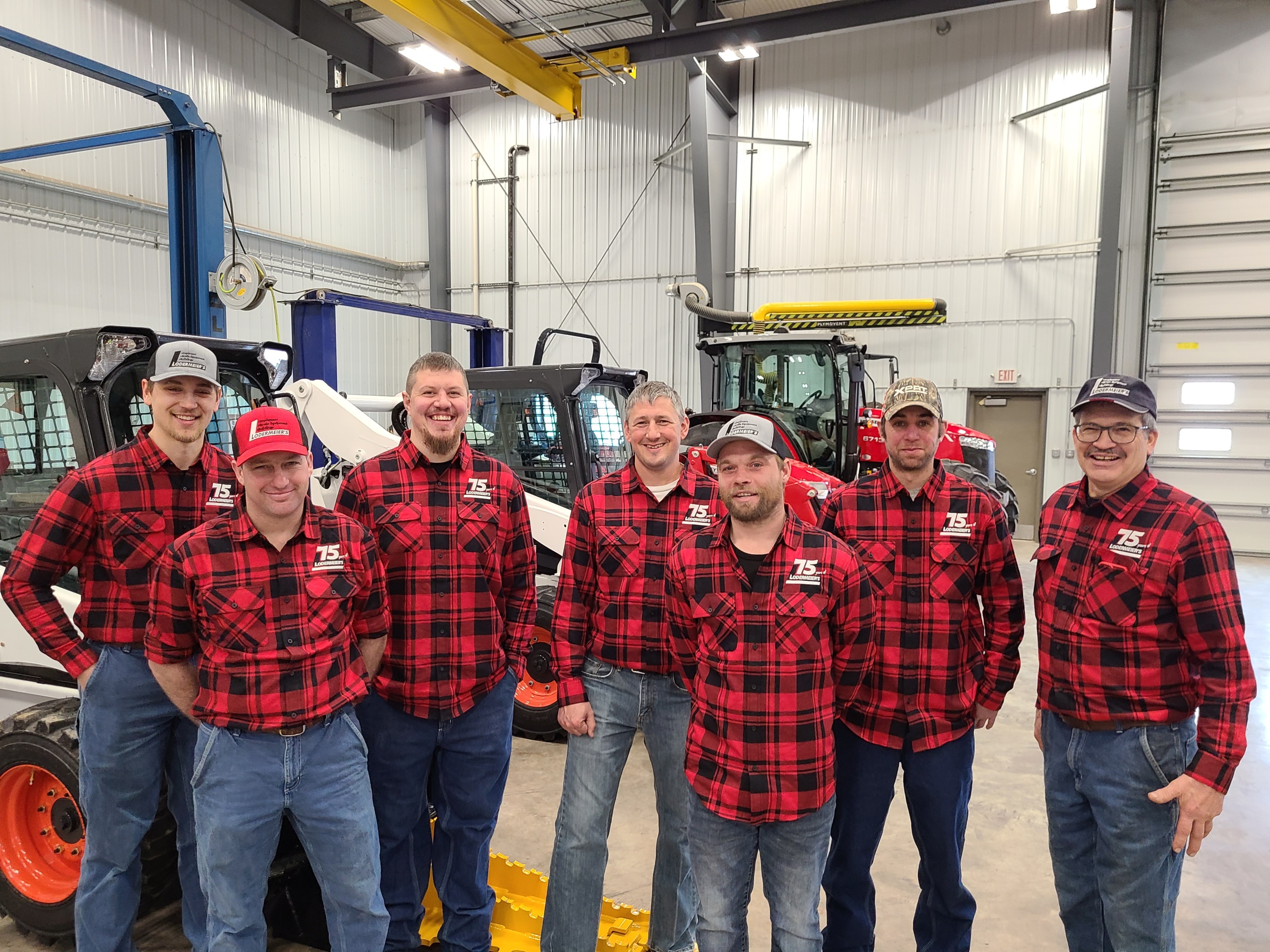 Services Offered At Lodermeier's
Farm Equipment Repairs
Grain Equipment Service Calls
Building Repairs
Equipment Hauling
Snow Removal
Post Hole Digging
Power Equipment Repairs
Including UTVs, mowers, and other small engines
Certified Crane Service
Lifting trusses and up to 60 Ton Lifting Capacity
Forklift Service
Up to 8,000 lbs, Telescoping or Mass Lifts
Roller Chains Available -any size/length
Hydraulic Hose Repair
Most sizes with a variety of fittings
On Site Hydraulic Hose Repair
Flat Baler Belt Lacing Repairs
Hydraulic Cylinder Repairs
Service Technician Team, Grain Equipment