BUILDING REMODEL & REPAIR
Remodeling and repairing post or steel frame buildings
Many types of repairs and remodeling options can be explored to achieve a renewed look or function on your property.
The Lodermeier's team, including our experienced crew members, can replace siding, roofing, windows, and doors on your current building. If you are looking for a new look, add some stone veneer or a new cupola on the roof. Lodermeier's also will design and complete additions on to already existing buildings. Whatever your vision is for the update or repair, Lodermeier's is here to make it happen!
The below pictures are just a few examples of various repair and remodeling projects.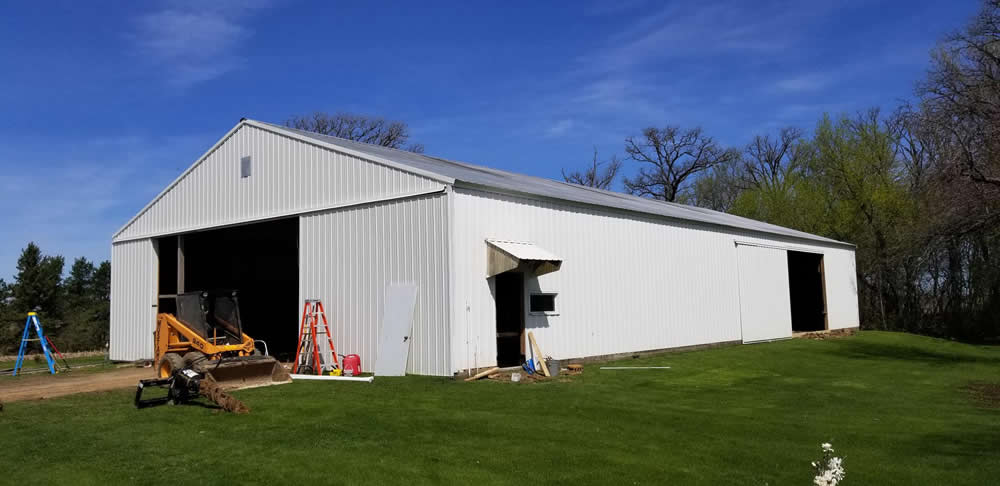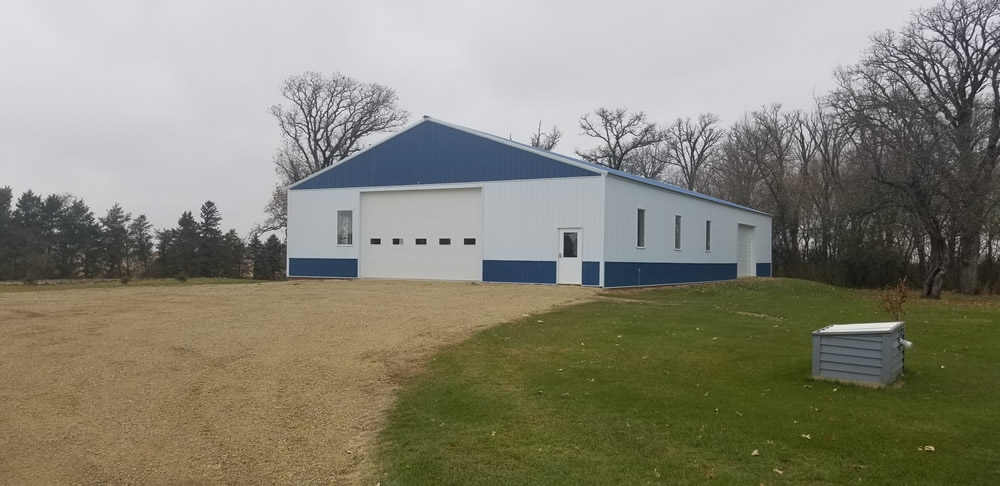 Siding, doors, and windows were replaced for this storage building to give an updated function and look to the structure.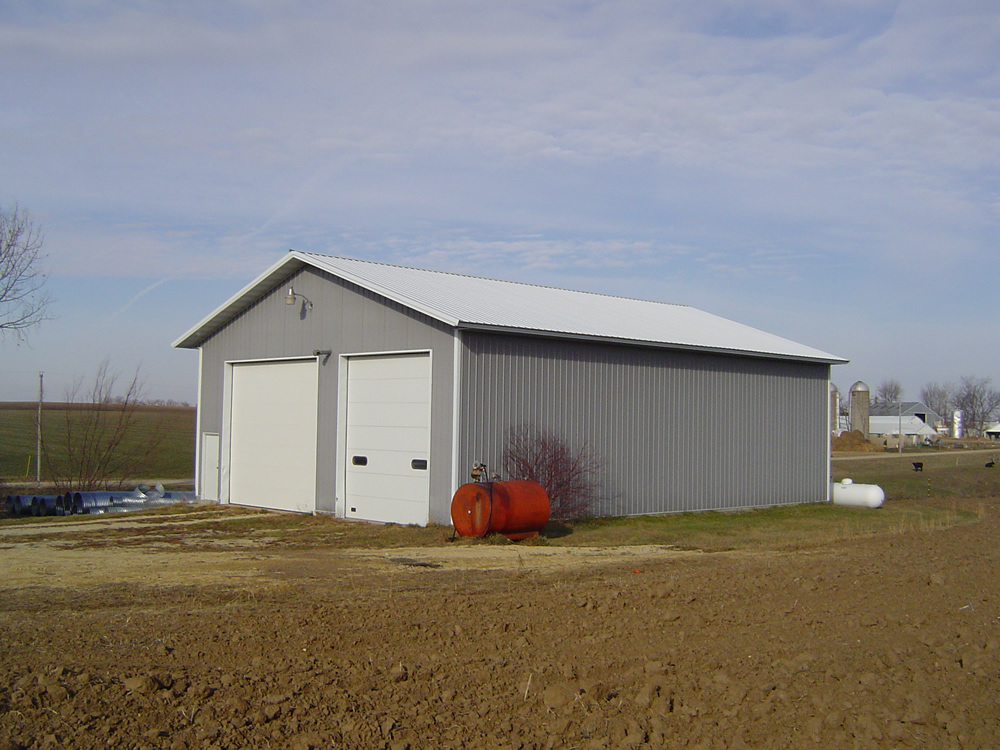 A new roof was placed on this storage building that was damaged in a storm.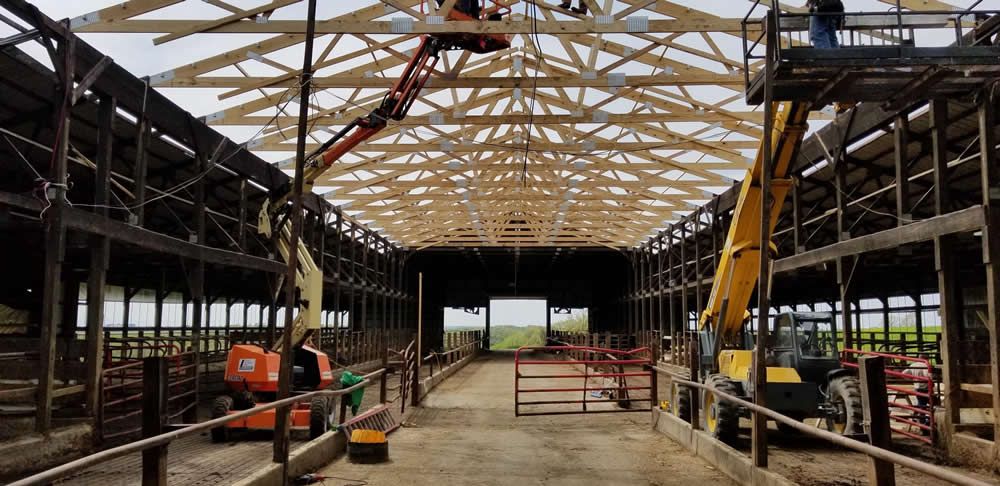 A new roof was installed to replace a damaged roof on this livestock building.

To expand business space, an addition was added onto this building for a remodeling project.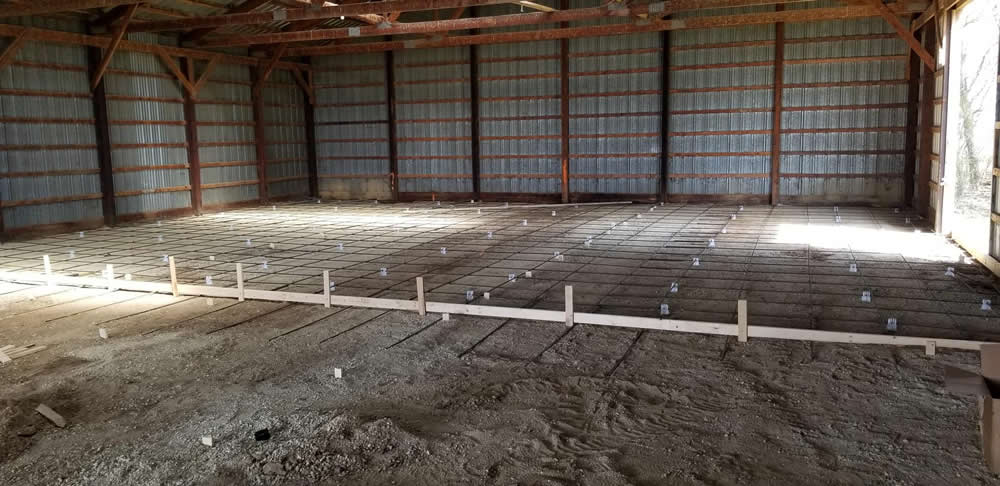 New flooring was installed in this storage building.