OUR HISTORY
Our story begins in 1946 when Leonard Lodermeier, of Amery WI, met Rose Mary Gadient of Goodhue, MN
The couple met on a train as Leonard was returning home from the Air Force in England and they married in 1947.
Leonard along with three of his eight brothers, Edwin, Jerome, and Norbert, moved to Goodhue, where Rose Mary had been raised. Leonard had gone to welding school prior to serving in the Air Force which in turn helped him during the Air Force and also as a young man returning from the war. When the Lodermeier brothers came to Goodhue, together they constructed a cement block building in town which was used for the following 70 years to run their family business.
On November 1st, 1947 Lodermeier's opened for business as an auto repair, service, body shop, and welding business in the shop the brothers constructed.
In 1951, brothers Leonard and Edwin Lodermeier became business partners. The Lodermeier brothers together purchased the Allis Chalmers farm machinery dealership which began the farm equipment sales side of our business. To this day, Lodermeier's continues to offer the full line of Agco equipment to area farmers. Over the years, their business would eventually grow to include sales within farm machinery, grain equipment, building construction, and outdoor power equipment.
Grain bins were a relatively new concept in agriculture in the 60's. In 1963, Leonard agreed to build his first grain bin with Butler Manufacturing. The Lodermeier brothers also began service and sales in the grain dryer business in the 60's. Leonard, taking a chance on building a Butler bin, was the start to another facet of what our business is today as we continue to serve customers in the grain equipment industry.
The beginning of our outdoor power equipment was started in 1963 as Lodermeier's began selling Allis-Chalmers garden tractor mowers. As consumer needs and desires have changed over the years, various types of products have been added to this component of business at Lodermeier's. Today, this also includes the sale of zero turn lawn mowers, compact tractors, ATV's, and Side x Sides.
In 1964, a property west of Goodhue was purchased for a second business location as the Lodermeier brothers continued to expand their business. This site was primarily used for storage and an additional service area until 2017. Several additions had been made to the original location throughout the years in downtown Goodhue. After 70 years the downtown business relocated all operations to the site 1 mile west of town. The first day of business was conducted on August 14th, 2017 at the new office location. This newest building was designed and constructed by the Lodermeier's team. It offered our business the space to be consolidated to one area where our offices, meeting rooms, showroom, parts department, display lot, repair shops and storage can all be within the same location.
Lodermeier's bought the local lumber yard in town and began a new business component of constructing wood frame buildings in 1987. Lodermeier's continues to offer a wide variety of wood frame style buildings and steel frame buildings to area customers.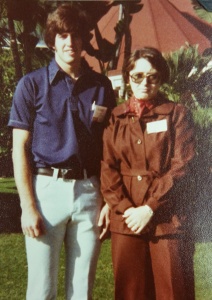 Many of the second generation Lodermeier children worked for the Lodermeier brothers. The children did various jobs but often were involved with grain bin construction. Richard Lodermeier, one of Leonard's four sons, began to purchase Edwin Lodermeier's shares in 1983 to become a partner with his father, Leonard. Richard became the sole owner of the business and Leonard eventually retired in 1991. In 2017, two of Richard Lodermeier's sons, Brent and Tyler, along with Dustin Luhman, began to purchase the business from Richard.
Lodermeier's is proud to continue the work of offering the very things the Lodermeier boys began within their business – farm machinery, grain equipment, building projects, and power equipment. The Lodermeier business was founded on hard work and making trustworthy and honest business relationships with customer and it is our goal to do the same for you! We are passionate about agriculture and strive to offer our customers and area farmers some of the best products to assist you with country living.