Reliability, performance, and industry leading quality are the Geringhoff standards. 
Lodermeier's is happy to have the Geringhoff line of equipment available to our customers!
This new header out on the machinery lot is an 8 row Geringhoff corn head with a 30 inch row width.    
This Horizon model has a two roller header with knife rolls and a straw chopping device with horizontal cutting.
An up close view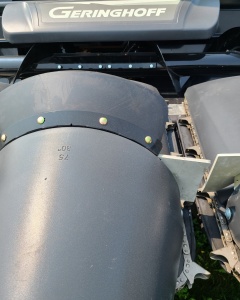 We look forward to working together with you and the Geringhoff corn and draper heads!